Boat rental with captain
| Boats | Capacity | Discount | Mon-Thu | Fri-Sun |
| --- | --- | --- | --- | --- |
| Rinker | 7 | Х | 9000 | 11000 |
| Larson | 7 | ✓ | 8000 | 9500 |
Pleasure boat for rent
Boat rental is an excellent solution for recreation, combining comfort, maneuverability and speed. Vacationers can enjoy the speed of the ship and the beautiful panoramas of St. Petersburg and its surroundings.
Our company offers comfortable rental conditions with route adjustment. The main thing is to choose the right vessel. To do this, it is necessary to take into account the type of event in advance, as well as the total number of guests.
We are ready to offer:
Rent a boat for two - great for romantic walks, secluded walks and recreation;
Larger vessels up to 10 or 15 people are no less comfortable than motor yachts;
Ordering motor ships for a holiday or important event with a capacity of up to 50 people.
A yacht or boat allows you to:
arrange a meeting with friends for a party;
spend a romantic date with your other half;
give your loved ones an unforgettable family trip;
get to know the city from a completely different side;
take an excursion of the Neva, rivers and canals;
organize an official and business event.
What events can be celebrated on the water?
You can order a boat for the following points:
there is a desire to celebrate a wedding, birthday, anniversary or corporate party in an original way;
holding a stag or hen party with friends before the wedding, while the boat compares favorably with a limousine;
it is necessary to hold a business meeting, conference, seminar in a cozy and calm atmosphere;
you need to organize any other memorable event or family holiday.
By the way, a wedding boat trip for young people often becomes part of the wedding procession, since the beginning of family life is traditionally compared with sailing.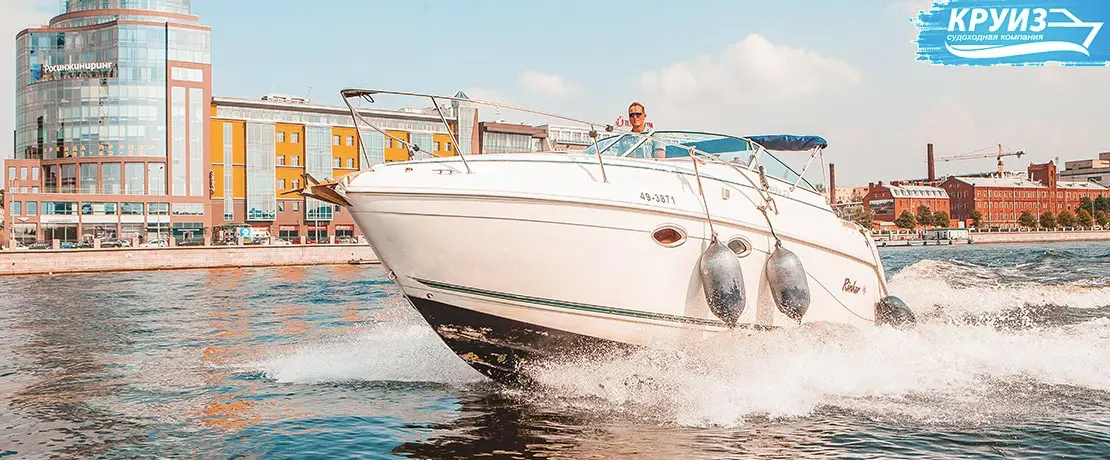 Address on the Yandex.Maps